No one would ever say no to glowing skin … yes everyone wants that glow! Skin boosters – also known as skin hydrators, are one of the beauty industry's latest secrets to get you glowing!
You may be a good candidate if you want to:
Improve the elasticity of your skin.
Hydrate crepey skin.
Improve skin texture without using traditional fillers.
Restore skin hydration.
What are skin boosters?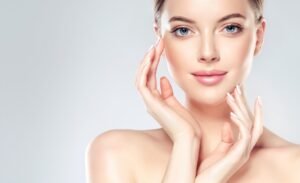 Skin boosters (skin hydrators) as the name suggests, are aesthetic injectable treatments that use the tiny molecules of a water loving (hydrophilic), gel-like substance called hyaluronic acid, to hydrate or 'boost 'your skin. They are injected just beneath the skin surface to deeply re hydrate the skin and increase the overall quality of your skin.
Skin Boosters are typically used to improve the appearance of skin on the face, neck, décolletage and hands. It can be particularly effective for treating the 'accordion lines' that develop around the mouth and upper cheek areas.
Is skin Booster the same as filler?
Skin Boosters are micro-injections of dermal fillers in the skin. Unlike traditional dermal fillers, they are not injected beneath the skin to volumise or shape the face. Instead, they are very fine dermal fillers that are injected into the skin to hydrate and improve skin quality. This type of dermal filler can be injected over large treatment areas of the face, neck, and hands to increase the skin's hydration quality. Some skin boosters contain amino acids to help feed and nourish the skin also.
How does the procedure work?
Skin Booster treatments are fast, safe and comfortable. Prior to treatment, your skin specialist may apply a topical an aesthetic to the treatment area to help reduce discomfort, but it is often not necessary. During treatment, the Skin Booster is either delivered via micro-boluses into the superficial layers of the skin using a very fine needle, or they could be micro-needled into the skin. Depending on the type of skin booster, there could be multiple micro injections covering the treatment area, or it could be a series of 5-10 injections placed strategically to ensure maximum delivery into the required areas.
The treatment usually takes about 20-40 minutes, longer if you are wanting topical an aesthetic as this takes time to take effect. Most people find the procedure to be of mild discomfort during the actual treatment but minimal to no effects thereafter.
Who can have this treatment? What results can be expected?
This treatment is suitable for all patients who are not pregnant or breastfeeding. It is recommended for patients who want to improve the overall quality and the degree of hydration of their skin.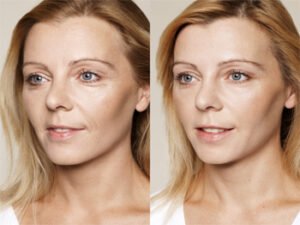 The skin booster treatment is not intended to fill lines and wrinkles. Instead, it is to hydrate the skin and promote formation of new collagen and elastin in the long term. Patients notice a more dewy and firmer appearance to the skin and more of a 'glow' as a result.
Its the perfect treatment for those in their 40's +, who dont wish to have any dermal fillers but want that toned and refreshed look to their skin!
Are there any side effects?
Side effects from skin boosters are usually very mild and subside within one to two days. Side effects include redness, bruising, and swelling. Some people also experience tenderness or itching at the injection site.
Contact Acorn-Aesthetics Skin Care Clinic
Easy, effective and affordable, Skin Boosters are an excellent option for anyone who wants to rejuvenate their skin through the power of intense hydration.
Acorn Aesthetics is one of best leading providers of Skin Boosters. Combining world-class expertise with personalised care and state of the art facilities, we're fully committed to helping you realise your unique aesthetic goals.
Call us today on 02921 999 300 for a complimentary confidential consultation and discover how we can help you achieve the look that suits you best.