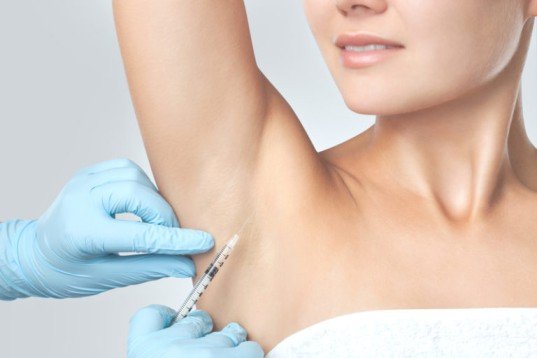 Hyperhidrosis Treatment (excessive sweating) in Cardiff and Penarth
Hyperhidrosis is the medical term for excessive sweating, usually occurring at the armpits and feet. Although some people have hyperhidrosis as a consequence of another illness, in many others it is merely due to overactive sweat glands or over activity of the sympathetic nervous system.
Although Botulinum toxin is mainly used by practitioners to reduce fine lines and wrinkles, we are able to inject tiny amounts of toxin in the area using a tiny micro-needle, which stops the nerves from stimulating the sweat glands, which in turns reduces sweating.
Our team at Acorn Aesthetics in Cardiff and Penarth, are medically qualified practitioners are able to help treat excessive sweating of the armpits, as well as the feet & hands. It is especially beneficial to those who regularly suffer from athlete's foot problems.
Additional Information
Takes around 30 minutes to complete
Minimal side effects, relatively painless, normal activity can be resumed immediately
Treatment lasts around 9 months
We recommend for armpit sweating to consider treatment between February and April so you get full protection during the summer months
Price Range
| | |
| --- | --- |
| Both armpits | £400 |
| Both Feet or hands | £495 |