AESTHETICS &
SKINCARE CLINIC
Transform yourself through the best in aesthetics. Our treatments cover
a wide range of anti-wrinkle injections, dermal fillers and many more.
OUR SERVICES
Professional, Ethical & Honest
We pride ourselves in providing the highest quality care to our patients with professional, ethical and honest service.
Natural Looking Enhancements
We live by the 'less is more' approach and only advise on treatments that will complement your features.
Our Experience In Aesthetics
Most important we are medically qualified aesthetic practitioners, so we fully understand the anatomy of the body in order to ensure the treatment you receive is specific to the areas concerned.
Likewise we added advantage of being able to prescribe all of our treatments for our patients. You will get peace of mind that you are in the safest of hands when attending our clinics.
Truly feel that we have a special practice and we treat all of our patients like family. Our goal is to focus on the delivery of high-quality minimally invasive cosmetic and aesthetic medicine treatments.
Advantages Of Our Treatment
Your consultations, treatments and follow-up care is undertaken by qualified practitioners with extensive training in aesthetics procedures.
Experienced Practitioners
All of our practitioners are medically qualified to ensure the highest quality treatments.
Free Consultation
Our team are available for consultation. Because consultation is the first and most important step towards treatment plan.
Friendly & Honest
In all, we pride ourselves on offering a friendly, professional and honest service.
Acorn-aesthetics skincare clinic enhancing your natural beauty and helping reduce the signs of ageing. We are a friendly and professional aesthetic clinic providing nonsurgical face and body rejuvenation and medical grade skin care. We are passionate about helping you feel comfortable in your own body.
Anti Wrinkle Treatments
BOTOX® is the trade name for a drug called botulinum toxin A. BOTOX® injections are safe when administered by an experienced practitioner with extensive knowledge of facial anatomy.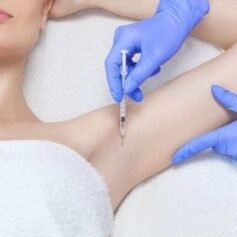 Hyperhidrosis
(excessive sweating)
Hyperhidrosis is the medical term for excessive sweating. Although some people have hyperhidrosis as a consequence of another illness, in many others it is merely due to overactive swear glands.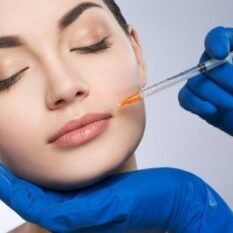 Dermal
Fillers
For dermal fillers we only use FDA approved Dermal Fillers made from Hyaluronic Acid which is found naturally in the body and is typically reabsorbed over time. It is used to smooth away facial lines and wrinkles.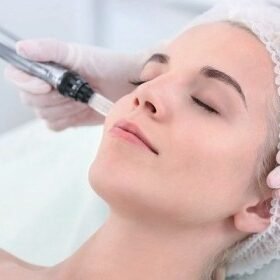 Advanced
Micro-Needling
Our Advanced painless micro-needling device is used to produce thousands of micro-medical needle-columns in the skin. After that your body will start to repair itself and naturally regenerate.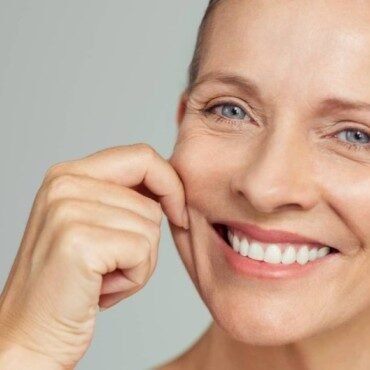 Profhilo
Treatment
Profhilo hailed as the "liquid moisturizer" is a revolutionary new treatment which is said to "cure" wrinkles rather than "fill" them. A series of hyaluronic acid injections are administered around the face.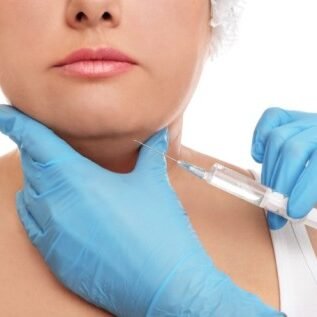 Fat Dissolving
Injections
The fat dissolving injections are designed to treat localised pockets of fat. The active ingredient is Sodium Deoxycholate which works to dissolve fat in areas that are difficult to lose.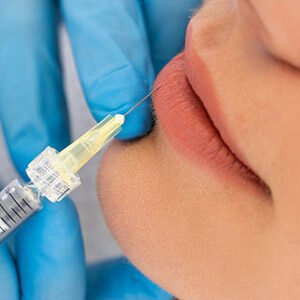 Vitamin
Injections
We currently offer Vitamin B12 Injections to help with general wellness and feeling good. Symptoms of low vitamin levels include fatigue, weakness, nausea and constipation. Treatment time is 15 minutes.
Medical Grade
Skin Peels
Skin peels act to deeply exfoliate the skin, and then stimulates new cell growth and collagen production, to leave a brighter, fresher and clearer looking skin. It is extremely controlled treatments.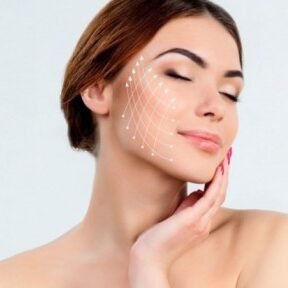 PDO Threads
PDO Honey Derma threads are used for 'non-surgical' face and neck lifts, as well as facial rejuvenation and wrinkle reducing treatments.
Hair Mesotherapy
Hair loss is something that affects millions of people around the world. This condition can cause a great deal of stress to both men and women.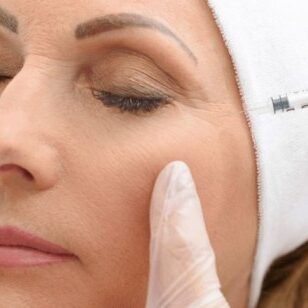 Correction Services
Other areas of filler dissolving available via consultation. Including Botox, fillers, chemical peels and other skin treatments.
Acorn-aesthetics skincare clinic support the clients through every step of the journey, from pre-care to after-care, helping them to choose the transformation that feels right for them. We pride ourselves on listening and understanding all of our clients' goals while providing them with ethical and honest cosmetic advice. we use the very best treatments, procedures and products to rejuvenate and refresh the appearance, helping to restore youthful volume and enhance facial harmony.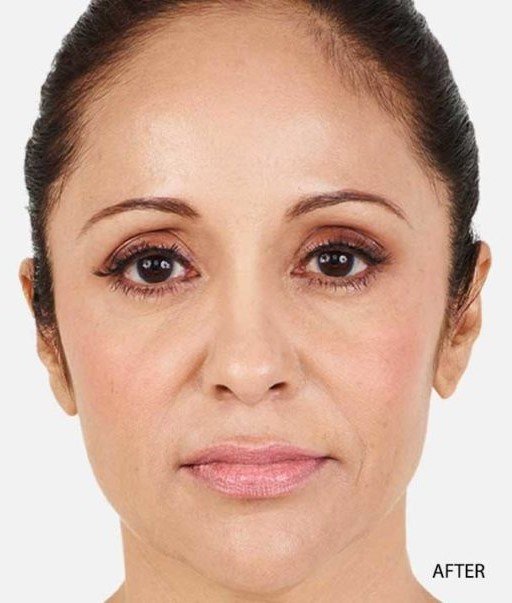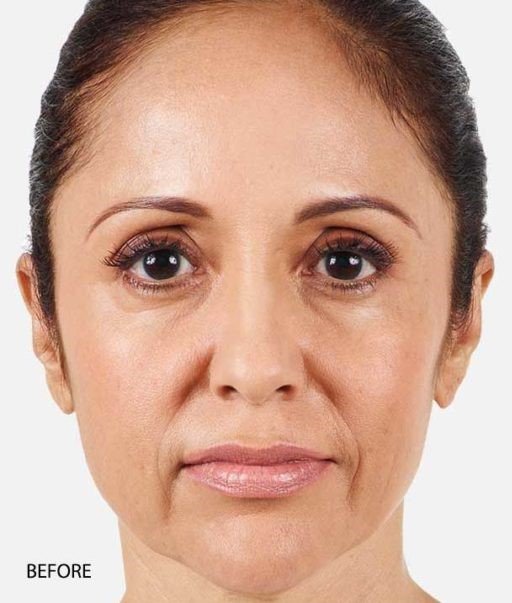 BOTOX® Cosmetic & Skin Rejuvenation
Botox Cosmetic is an injectable wrinkle muscle relaxer. It uses botulinum toxin type A, specifically OnabotulinumtoxinA, to temporarily paralyze muscle. Botox is most often used on forehead lines, crow's feet (lines around the eye), and frown lines. This reduces the appearance of facial wrinkles.
Specifically during treatment, very low doses of BOTOX Cosmetic are administered via a few tiny injections directly into the muscles that cause those stubborn lines. The treatment is usually done in about 10 minutes, and no recovery time is needed.
These lines in particular can make us look older than we are.
Although the results are visible, a treatment with BOTOX Cosmetic will not radically change your facial appearance or make you look as if you "had work done." The muscle activity that causes lines is simply reduced, so you can still frown or look surprised without the wrinkles and creases.
Meet Our Aesthetic Practitioner
Moreover we use the most advanced treatment techniques and equipment to maximize results and to ensure the safety of our clients. We at UK emphasize in-depth consultations and planning along with maintaining a personal client relationship to ensure you are the best you can be. We are medically qualified aesthetic practitioners.

My name is Nisha. I am a qualified Pharmacist of 12 years, and for the last 2 years I have centered my focus towards medical aesthetics. My specialty is in giving natural looking results. I find that by listening carefully to every patient, it enables me to deliver exactly what is needed. In order to make a significant but natural looking improvement to achieve 100% patient satisfaction.
Love my lips!!! first time i have ever had lip fillers. They look so natural, i couldn't be happier. The appointment was so smooth sailing and reassuring because it was my first time. I can not wait to get them done again. Absolutely highly recommend.
Friendly and professional service. Great to get treatments in Penarth without having to go to Cardiff. Thanks Nisha!
Recently had three areas of Botox with Nisha at acorn aesthetics and I wouldn't go to any other practitioner. Nisha was clam and confident in performing the procedure and reassured me the whole way through. In around 10 days I had no movement at all, which was my desired look. Great prices, great service. I definitely recommend!

Dermal fillers are a great way to combat premature signs of ageing and restore a more youthful, rejuvenated ap...

What Is Botox? The name Botox is actually the name of the brand that creates Botox injectable liquids. The liq...

One thing that begins to change when you hit your thirties is your skin. This is the age when those faint line...